Have you ever heard of gutter guards? Have you ever wondered if there was something different you could do to protect your gutters from leaves, debris, and blockage? Leaf gutter guards Dublin, OH could make a difference on your property! Richmark Gutter Company in Dublin, OH brings dependable, quality leaf guard installation to commercial and residential areas.
Top-Rated Leaf Gutter Guards in Dublin
Why are leaf guards necessary? Gutter guards are essential to any home or business. Over time, gutters become clogged with leaves, pine needles, and other debris. These clogs can cause gutters to overflow or become blocked. Clogged gutters can damage your landscaping, basement, building materials, roof, or foundation. You can avoid that by getting in front of the damage with leaf guards for your home or business.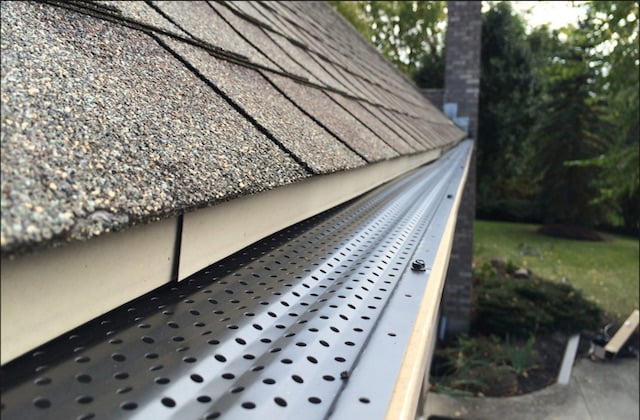 Searching for Gutter Leaf Protection Near Me?
So what are leaf gutter guards? These gutter screens help prevent clogs from happening in your gutters. The gutter guards offer leaf protection and save you time and money from having to clean out your gutters or make costly repairs due to damage. Gutter guards also protect your roof, gutters, and foundation during the harsh winter months in Ohio. Additionally, gutter guards prevent animals from using your gutters as a nesting ground or passage to your roof. We also offer top-rated gutter repair services.
Have you been searching for lead gutter guards near me or leaf guards for gutters in Dublin, OH? It can be hard to find a company you can rely on for efficient and excellent services. Richmark Gutter Company is ready to go to work installing your leaf guards. We will leave your property safe from damage, clogs, animals, and even fire hazards. It is incredible what your gutters do for your home! Treat them well with proper protection and install gutter guards.
We Offer the Best Leaf Guards for Gutters!
Richmark Gutter Company works with commercial and residential properties throughout Dublin, OH, and the central OH region. Dublin is a suburb of Columbus, OH. It is recognized as one of the best communities to live in central OH. Dublin is close to Columbus offering numerous events and attractions. Golf enthusiasts will enjoy being near the annual PGA Memorial Golf Tournament, which takes place in Dublin.
Are you ready to work with a company labeled Angie's List "Super Service" provider? Ignoring your gutters could be problematic. Just one nasty summer or winter storm can cause damage to your home. Gutter guards help alleviate blockages that lead to damaged gutters, roofs, and your home's foundation. When you invest in your home, you invest in the longevity of your property.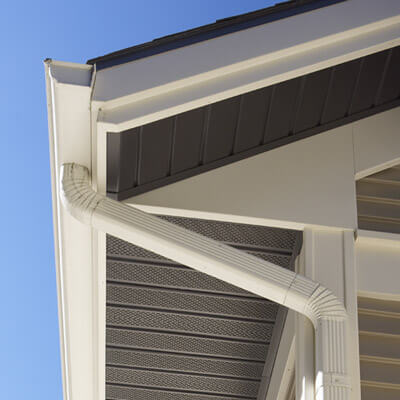 Call Today for Leaf Gutter Guards in Dublin, OH!
The pros at Richmark Gutter Company are ready to help you make your home safer, cleaner, and easier to maintain. Reach out to us for your leaf guards and find out how easy it is to strengthen the exterior of your home. We bring reliable and affordable services right to your property. Get a quote for your residential or commercial gutter services today.