Richmark Gutter Company is the premier gutter and leaf protection company in Columbus OH. we offer the highest quality service when it comes to installing leaf gutter guards in Columbus OH. We would be honored to be entrusted with your commercial or residential leaf guard installation in Columbus!
Top-Rated Leaf Gutter Guards in Columbus
When it comes to leaf guards for gutters in Columbus OH, we're the experts! We have more than 20 years of experience in the gutter business. We are proud to be family-owned, licensed, bonded, and insured. That means you can rest easy knowing that when you entrust us with our leaf protection services. You will always get the safest and most reliable installation possible.
When you're in search of leaf gutter guards near me, call in a professional team for advice and installation services. We are gutter experts and have even received Angie's List "Super Service" award and have an A+ rating with the Better Business Bureau.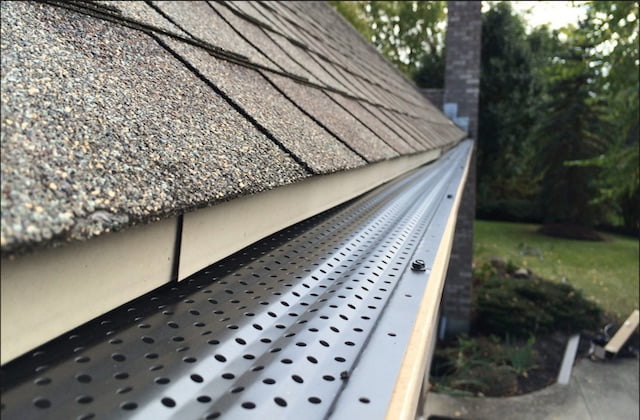 Searching for Gutter Leaf Protection Near Me?
Richmark Gutter Company uses only the highest quality materials and our workmanship is top quality. We stand by our team and our work. We even offer 100% customer satisfaction for any gutter cleaning or leaf filter installation.
Leaf protection is essential for your home or business. That is why leaf guards are a vital part of your gutter system. When gutters become clogged by leaves, pine needles, and debris, your gutter can overflow and cause damage to your landscaping, basement, foundation, or other building materials and/or roof.
We Offer the Best Leaf Guards for Gutters!
Gutter screens can prevent these clogs from occurring, saving you time and money from not only having to clean out your gutters but having to make costly repairs to your building materials and landscaping. They can also reduce ice dam foundation, which helps protect your roof and your gutters during Ohio's harsh winter months. Gutter guards also help prevent animals from using your gutter system as a home or avenue to get into your roof as well as reduce the likelihood of fire by reducing the accumulation of leaves and twigs around your building.
You can rest easy knowing that Richmark Gutter Company also offers superior warranties for all of our services and products. We provide a 20-year material warranty on gutter and downspout finish and a 20-year limited warranty on leaf protection finish. We even offer a 5-year labor warranty to ensure that installation is done correctly for each service we're entrusted with.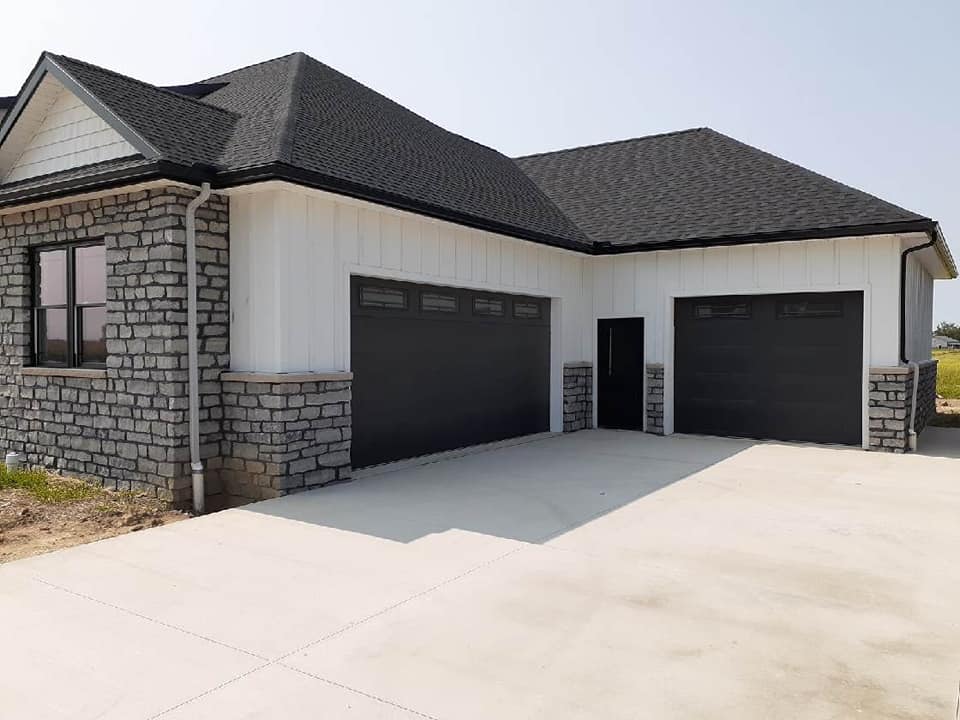 Call Today for Leaf Gutter Guards in Columbus, OH!
Richmark Gutter Company is proud to serve the city of Columbus OH as well as the entire central OH region. Columbus is home to numerous events and attractions, as well as several well-loved sports teams such as the Columbus Crew SC to the NHL's Columbus Blue Jackets to the MLB AAA Columbus Clippers.
When you are in search of leaf guards and leaf protection in Columbus OH, call in the pros at Richmark Gutter Company. We offer the reliable, efficient, and affordable service you've been looking for. Contact us today for a free cost estimate for your leaf guard project! We look forward to providing you with our leaf gutter guards Columbus OH services!