Richmark Gutter Company is the leader in gutter repair for Columbus, OH, residents. For almost 20 years, our team of licensed, insured, and certified rain gutter repair specialists have been the top-rated provider of Columbus gutter repair near me. The capital city boasts many different architectural styles, from Craftsman to Ranch to the Queen Anne homes in German Village. No matter what type of home you live in, Richmark Gutter Company has the experience and expert team to deliver the best gutter repair in Columbus, OH.
Top-Rated Columbus Gutter Repair Services
Richmark Gutter Company provides a full menu of services to meet all your rain gutter repair and rain gutter installation needs. Our gutter company in Columbus, OH, is committed to delivering quality workmanship based on more than 35 years of craftsmanship and your 100-percent satisfaction guarantee. Both our premium gutter repair in Columbus, OH, and our gutter installation in Columbus, OH, feature the best warranties available in the industry. At Richmark Gutter Company, we provide a 20-year material warranty on gutter and downspout finishes, a 20-year limited warranty on leaf protection finishes, and a 5-year labor warranty to ensure the gutter installation was done right.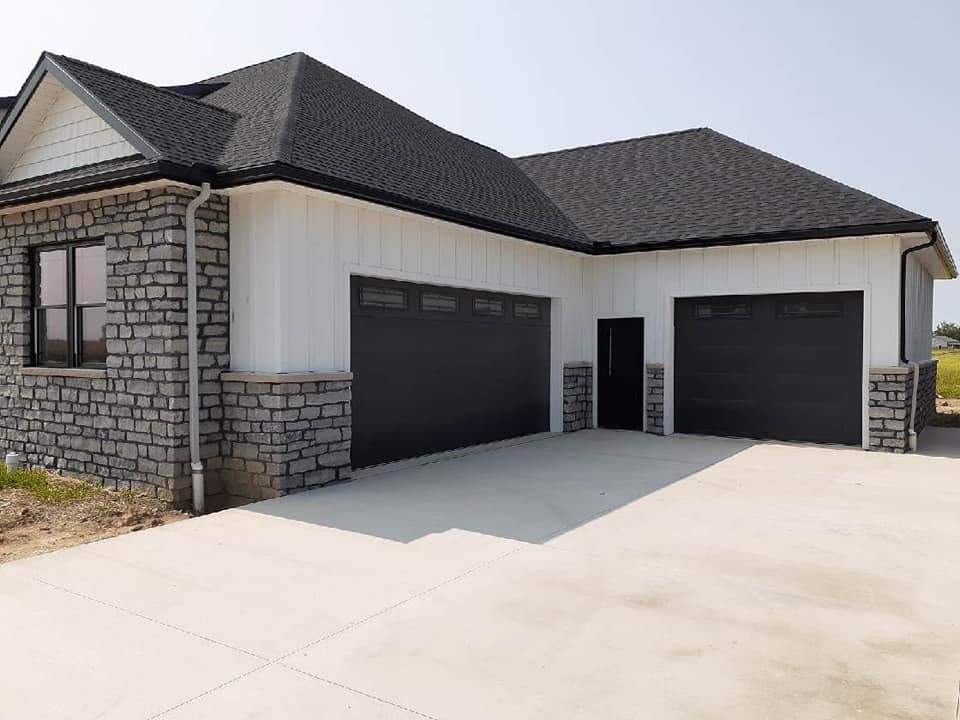 Searching for Columbus Gutter Company Near Me
Choosing seamless gutters for your home has many benefits. Seamless gutters are popular due to their versatility and durability. When it comes to seamless gutters, the quality of your gutter installation in Columbus, OH, can make all the difference. Seamless gutters are custom cut and fitted to your home to prevent leaks and other gutter system failures. At Richmark Gutter Company, we deliver the best seamless gutter installation in Columbus, OH. Our team of professionals can also provide you with a full inspection of a previous installation and make any necessary gutter repairs to ensure your home is protected from water damage and roof failure. When it comes to the gutters on your home, you need a Columbus gutter company near me you can trust to do it right the first time!
We also offer Leaf Guards for Gutters and Gutter Installation Services
In addition to our award-winning gutter repair in Columbus, OH, Richmark Gutter Company also offers leaf guards for gutters. When gutters become clogged by leaves, pine needles, and debris, your gutter will overflow, causing damage to your landscaping, basement, or foundation. Clogged gutters can become damaged quickly and increase the odds of needing gutter repair in Columbus, OH. We install the highest quality leaf gutter guards in Columbus, OH, to help prevent gutter clogging, extend the life of your seamless gutter system, and reduce the need for gutter cleanings, saving you time and money on your routine gutter maintenance.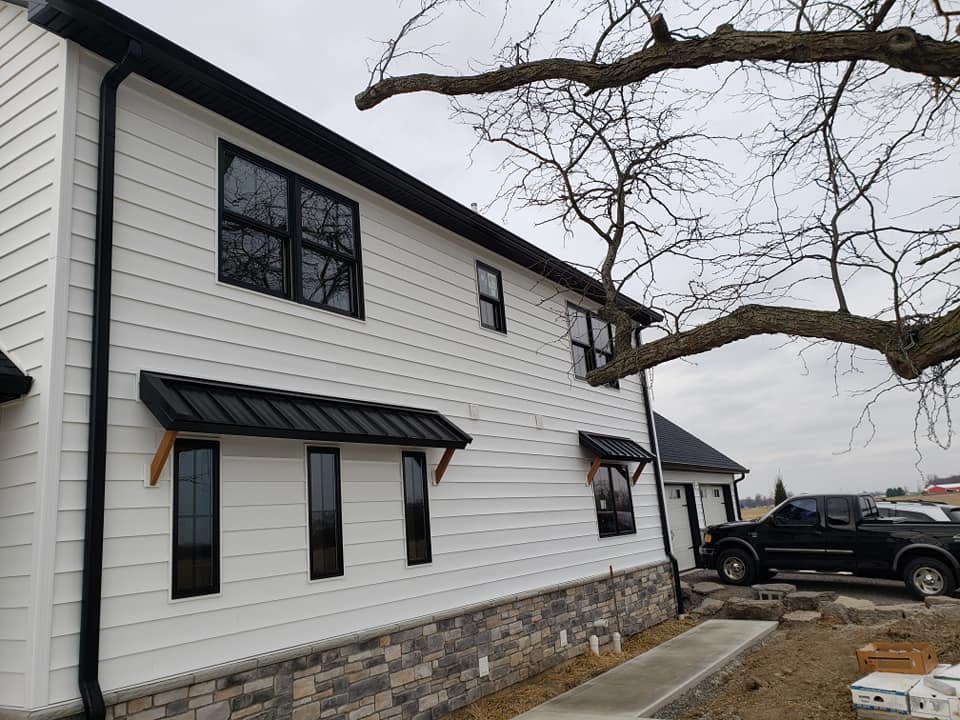 Call Today for Rain Gutter Installation in Columbus, OH
If you are looking for Columbus gutter repair near me or need high-quality, affordable Columbus gutter installation near me, Richmark Gutter Company is your local, leading provider of professional gutter services. Our patented products give you peace of mind by strengthening your gutters and keeping debris out, allowing water to flow freely and the beauty of your home to be maintained. For a free estimate on your next gutter repair in Columbus, OH, or to learn more about our premium gutter installation in Columbus, OH, call or visit Richmark Gutter Company today!