Have you considered investing in gutter installation in Dublin OH? Gutter installation services are available for your local businesses and homes from Richmark Gutter Company. We offer high-quality services and premium materials to give you long-lasting gutters on your Dublin, OH property. We also provide top-rated gutter repair and more.
Top-Rated Rain Gutter Installation in Dublin
How do I know I need to install new gutters? If you have been searching for Dublin gutter installation near me or a Dublin gutter company near me, then you probably know you have a gutter problem. Consider gutter and downspout installation if you run into the following issues:
Cracks start to form on your gutters

Peeling paint, which signifies water or other damage may be present

Pools of water or mildew in your gutters

Water damage or marks directly below the gutters

Gutters are pulling away from the house or sagging

There are noticeable breaks at the seams where the gutters should be joined with an airtight seal

Rust is visible in large areas

A constant stream of fallen nails or fasteners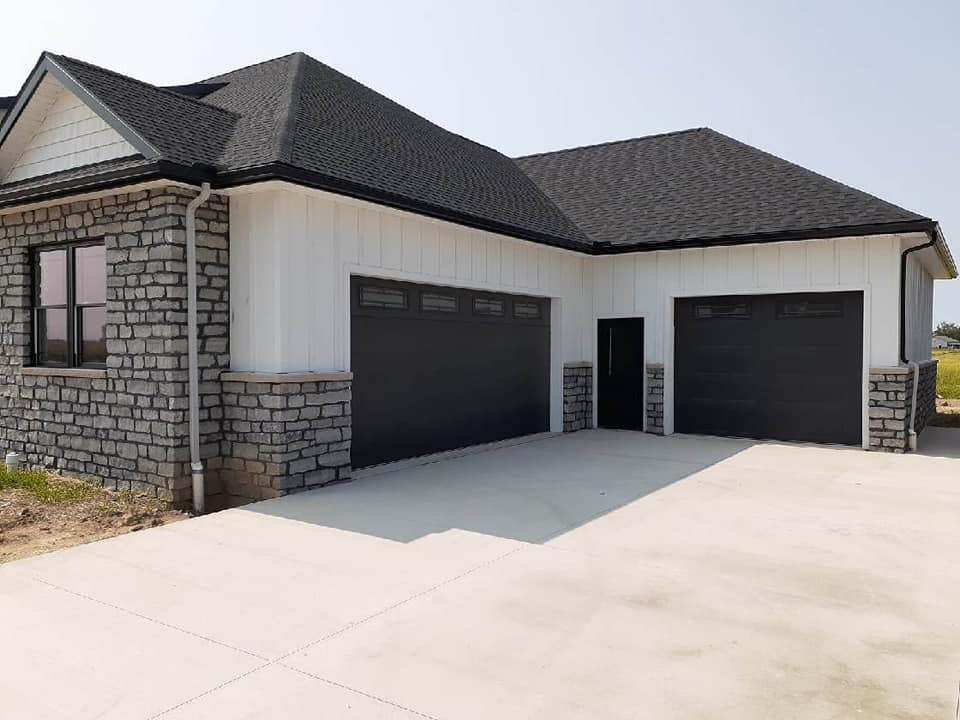 Searching for Dublin Gutter Installation Near Me?
Customers keep coming back to Richmark Gutter Company because we offer nothing less than the best. Why work with us?
We are gutter experts.

With decades of experience, our team is experts in craftsmanship and delivers excellent results every time.

We offer superior warranties.

Our services are backed by a 20-year material warranty on gutter and downspout finish and a 5-year labor warranty on your gutter installation.

We are local, licensed, and insured.

Richmark Gutter Company is a gutter company Dublin, OH that delivers nothing short of the best to businesses and homes in the region.
Expert Gutter Company Dublin OH Residents Trust
A reliable gutter system is necessary for protecting your home or business from the elements. Richmark Gutter Company provides expert rain gutter installation Dublin, OH. We have found that most homeowners and business owners opt for seamless aluminum gutter systems because they are low maintenance and do their job. They come in a variety of styles and colors for a customized fit to your property. Our company helps you select the best option for your building and will retrofit your space with a reliable gutter and downspout system.
Why work with Richmark Gutter Company? We have been in business for over 20 years. We are dedicated to customer service, and customer satisfaction leads the way in our business. We believe in offering competitive pricing, professionally designed systems, and expert installation from trained professionals. Richmark Gutter Company is local and community-centric, making it a top Dublin gutter company. We give nothing less than 100% at every gutter installation and repair throughout the area.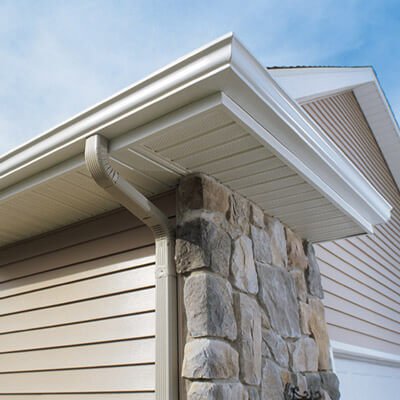 Call Today for Gutter Installation in Dublin, OH!
Reach out to us today for your customized gutter installation quote. Our team works locally in Dublin, OH, and the surrounding central OH communities. We can't wait to help you make impactful changes to improve your home or business.